Khajur Imli Ki Chutney (Sweet Chutney)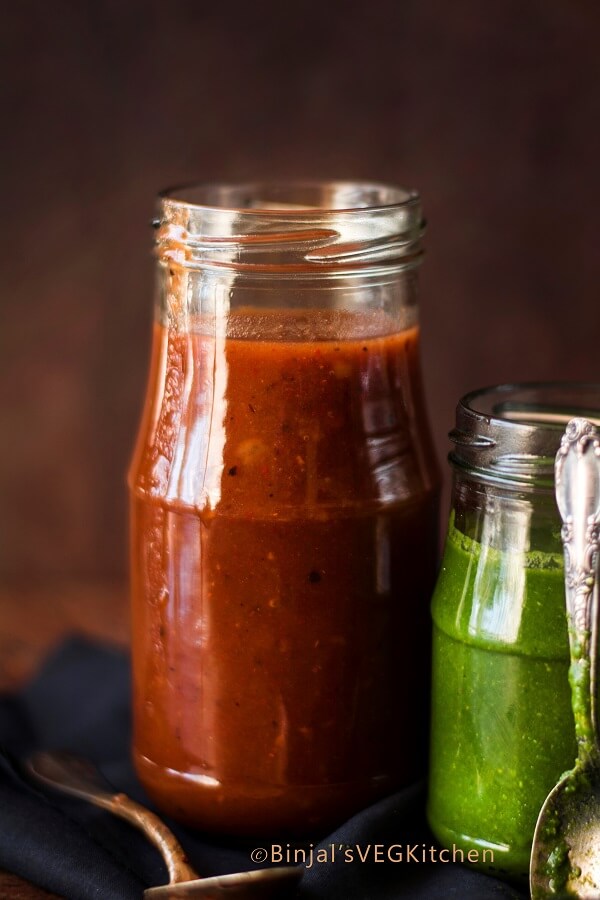 200 gm Dates / Khajur
100 gm Tamarind / Imli
1 cup Finely Grated Jaggery
½ tsp Red Chili Powder
½ tsp Roasted Cumin Seeds Powder
Salt
Remove seeds from the dates and tamarind, wash it, soak into the 1 cup water and keep aside for 2-3 hours.
Add in sauce pan and Cook the mixture on medium flame for 2-3 minutes then remove it from the flame, let it cool down.
Now add the cooked mixture into the blender and blend with water as necessary to make a smooth paste.
Strain the pulp in a bowl using fine strainer, use spoon and press over the mixture for more pulp and discard the remaining part.
Add red chili powder, grated jaggery, cumin seeds powder, salt and mix it well till all jaggery dissolves, add water if required and make a smooth, thin dip.
Add into the glass jar and store it into the refrigerator.
Meethi chutney is ready. You can use it for Chaat or use as a dip with any snack.
• It can be store in a refrigerator for up to a month.
Recipe by
Binjal's VEG Kitchen
at https://binjalsvegkitchen.com/khajur-imli-ki-chutney-sweet-chutney/