Guacamole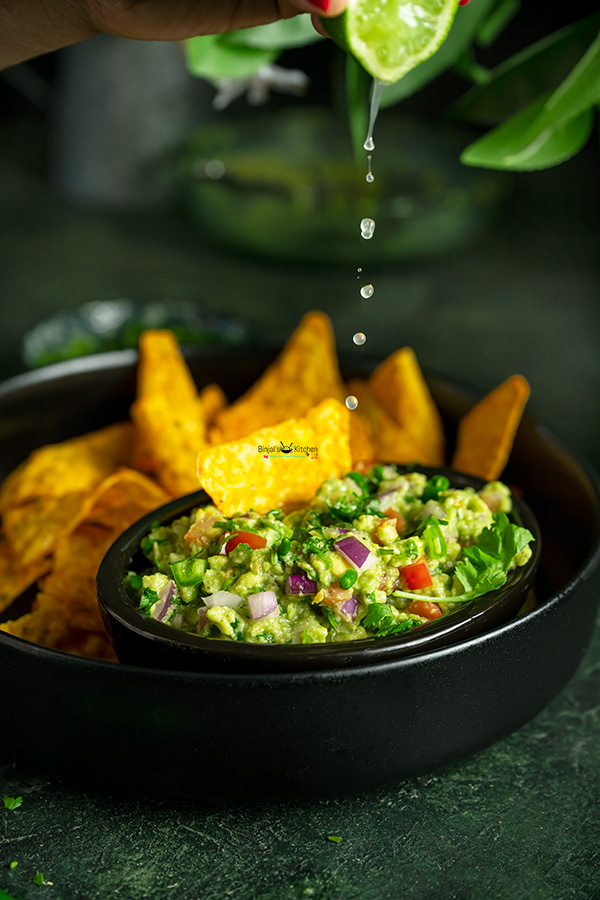 Recipe type:
Dip & Spread
2 Avocados
½ cup Finely Chopped Onion
½ cup Finely Chopped Tomatoes
½ cup Chopped Cilantro/Coriander Leaves
2-3 Minced Garlic Cloves
1 Finely Chopped Jalapeno or Green Chili
1 Lemon Juice
½ tsp Black Pepper Powder
½ Roasted Cumin Powder
Salt
Cut avocados into half and scoop out the pulp in a mixing bowl.
Add onion, tomatoes, minced garlic, chopped jalapeno and chopped cilantro.
Add lemon juice, black pepper powder, roasted cumin powder and salt.
Now mix well by pressing fork or you can pound in a mortar pestle.
Guacamole is ready as a dip or spread, you can serve with nacho or chips.