Tamarind Candy or Imli Ki Goli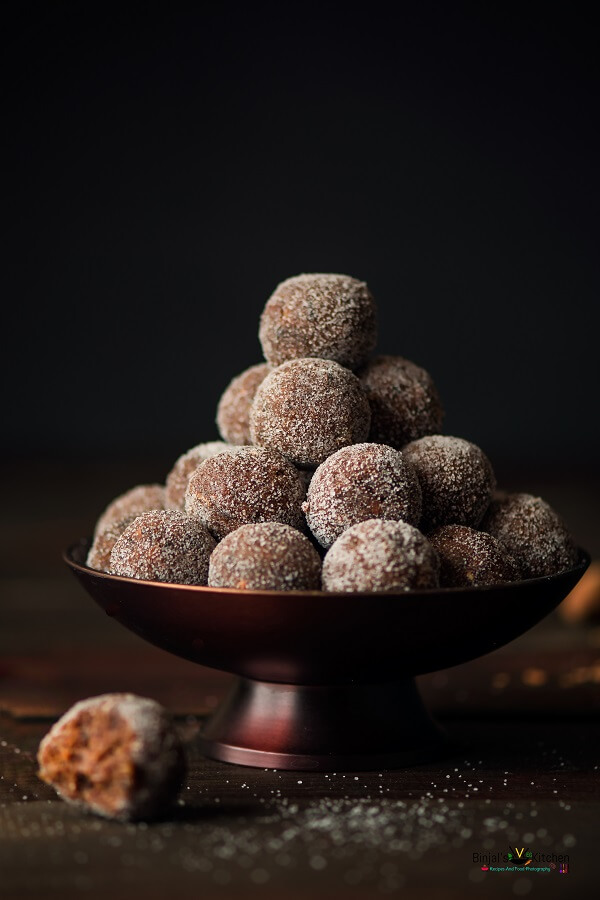 ½ cup Deseeded Ripe Tamarind
¾ cup Grated Jaggery or Brown Sugar
¼ tsp Red Chili Powder
¼ tsp Salt
1 tbsp Roasted Cumin Seeds Powder
Pinch of Hing/Asafoetida (optional)
Sugar for Rolling (coating)
Blend the ripe tamarind in a blender and make coarse mixture. Use coffee beans or spices blender.
Remove it into the mixing bowl. Add grated jaggery, red chili powder, cumin seed powder, salt and mix it well.
Place the mixture bowl into a microwave and warmup for 30-45 seconds.
Remove it from the microwave, mix it again using your hand and make sticky dough.
Now make small ball from the dough, then roll it into the sugar and coat it.
Use same process for remaining mixture and make more balls from it.
Tamarind candy is ready, store it into an airtight jar…. and enjoy….
• You can find deseeded tamarind into the any Indian grocery store.
• You can use ripe tamarind pods, break the shells and deseed it.
• If your dough is very sticky, place it into the fridge for 30 minutes then make balls.
• You can store it up to a month in an airtight container into the kitchen shelves.
Recipe by
Binjal's VEG Kitchen
at https://binjalsvegkitchen.com/tamarind-candy-imli-ki-goli/