Masala Pav (Spicy Bread)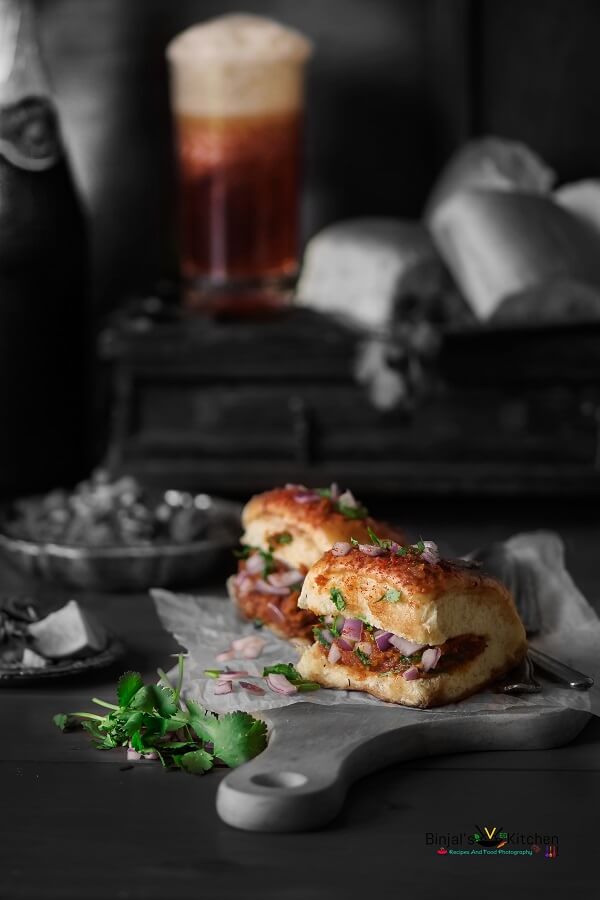 Pav/Bun
2 cup Boiled & Mashed Potatoes
1 cup Finely Chopped Onion
1 cup Finely Chopped Tomato or Puree
½ cup Grated Capsicum
1 tbsp Garlic Paste
2 tsp Pav Bhaji Masala
Salt
Butter
2 tsp Red Chili Powder
1 Lemon
Chopped Onion
Chopped Coriander Leaves
Heat butter in a deep pan; add garlic paste and stir for few seconds, then add onion and sauté till onion becomes golden brown.
Now add grated capsicum and sauté for 2 minutes on low medium flame till it becomes soft, then add tomato in it, stir it and mix well.
Add salt, Pav Bhaji masala, red chili powder and mix it well, then mash mixture using potato masher till mix well on medium to high flame.
Now reduce the flame and add mashed potatoes, mix well with masher and add ½ cup water, mix well.
All mixtures sauté for 4-5 minutes till it becomes fine smooth masala, squeeze the half lemon juice, mix well and keep aside.
Slit the Pav into halves and heat griddle, add/rubs ½ tsp butter on it and sprinkle some Pav Bhaji masala, then roast the Pav on butter mixture on medium flame till slightly golden brown. Use same process for remaining Pav.
Place the roasted buttery Pav on a plate and spread prepared masala in Pav.
Masala Pav is ready. Now garnish it with chopped onion- coriander leaves, lemon wedge and enjoy Mumbai street food Masala Pav at home.