Cashew Coconut and Berry Popsicles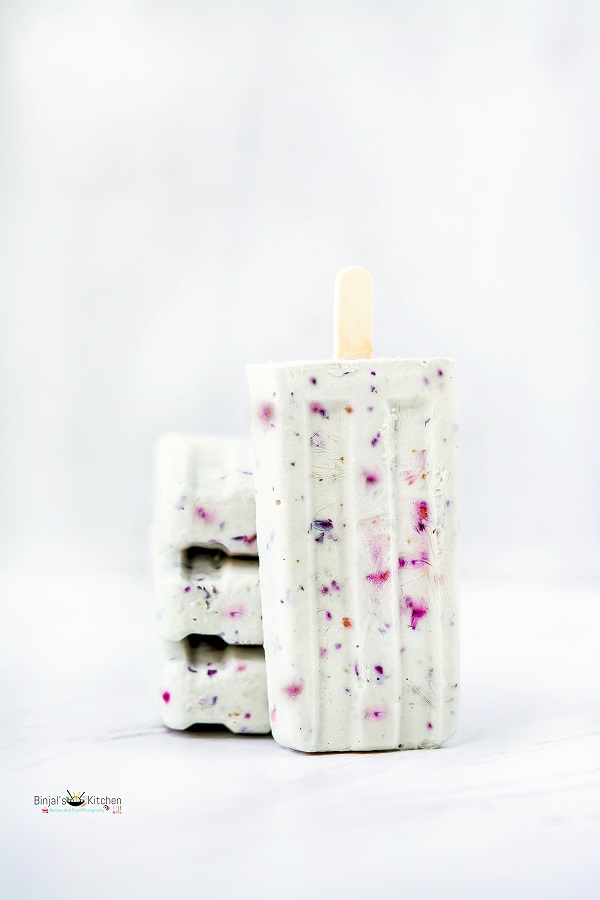 1 cup Soaked Cashew Nuts
1 ½ cup Coconut Milk
¼ cup Maple Syrup
1 tsp Vanilla Extract
1 cup Mixed Berry Fresh or Frozen
In blender Jar add soaked cashew nuts and blend it till smooth.
Add coconut milk, maple syrup, vanilla extract and again blend it till all mix very well.
Now add mixed berries and pulse until it smashed, but don't blend completely.
Pour the mixture into the popsicle molds and freeze for at least 5-6hrs or overnight.
Popsicles are ready for creamy frozen treat.
• You can use any sweet syrup like honey, dates, sugar for sweetener.
• Chopped fruits and other smashed can be added into it.
Recipe by
Binjal's VEG Kitchen
at https://binjalsvegkitchen.com/cashew-coconut-and-berry-popsicles/