Instant Moong Dal Dosa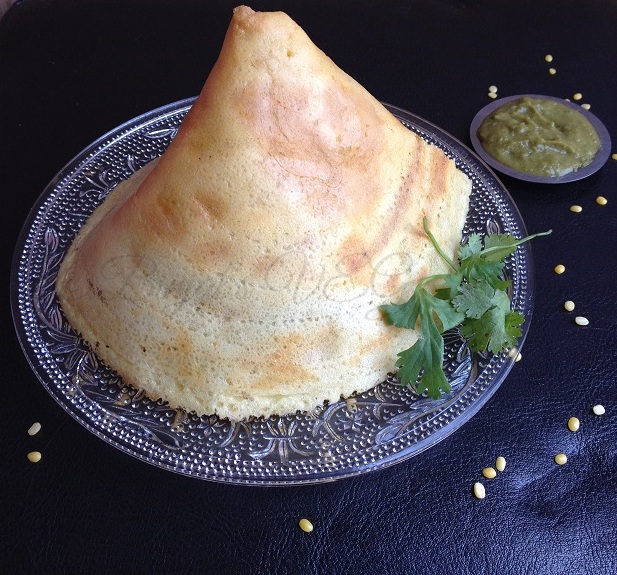 Recipe type:
Appetizer & Snack
1 cup Yellow Moong Dal/Split Yellow Gram
1 cup Steamed Rice or Leftover Rice
¼ cup Rice Flour
1-2 tbsp Suji/Semolina
Salt
Oil
Wash and soak Moong dal for 30 minutes. Once it is soaked then drains it and mix with left over rice. Now blend/grind prepared mixture and make a smooth paste using enough water.
Take a bowl; add smooth paste, 1 tbsp suji/semolina, rice flour, salt and mix well to make dosa batter (pouring consistency). Add water if needed and mix thoroughly.
Now heat the griddle/non stick tava on low medium flame. Rub few drop of oil and wipe with a tissue.
Spread batter on griddle in a round thin layer using big spoon and sprinkle few drop of oil.
Allow cooking for few minutes, once down side is done turn another side and cook for few seconds.
Now remove the Moong Dal Dosa immediately form griddle and serve hot Moong Dal Dosa with chutney.
You can make soft, crispy or paper crispy Moong Dal Dosa from this batter by adjusting flame and timing, when you are spreading batter on griddle.