Lychee Lemonade with Coconut Water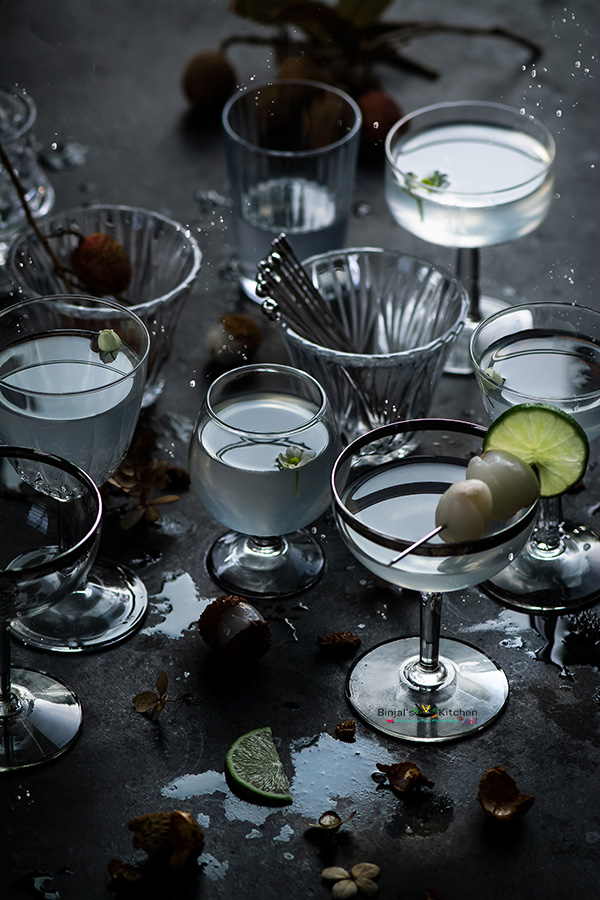 15-20 Lychees
1 Lime or Lemon Juice
3-4 tbsp Sugar
¼ tsp salt
4-5 Mint Leaves(opt.)
1 cup Coconut Water
2-3 cups Ice cold Water or Sparkling Water
Remove the skin and seeds from lychees and put the flesh into the blender or mixer jar.
Add sugar, lemon juice, salt and mint leaves. Blend it till smooth juicy liquid mixture.
Strain the mixture with fine strainer, add coconut water, ice cold water and mix it well using glass and pour it 2-3 time to mix it.
Serve with ice cubes and enjoy.
You can use canned lychees if you couldn't fine fresh.
Use soda instead of water or sparkling water if you like it.
Use coconut rum instead of regular coconut water for alcoholic drink.
Add sugar as required or as per you taste.
Recipe by
Binjal's VEG Kitchen
at https://binjalsvegkitchen.com/lychee-lemonade-with-coconut-water/